Our Vision and Mission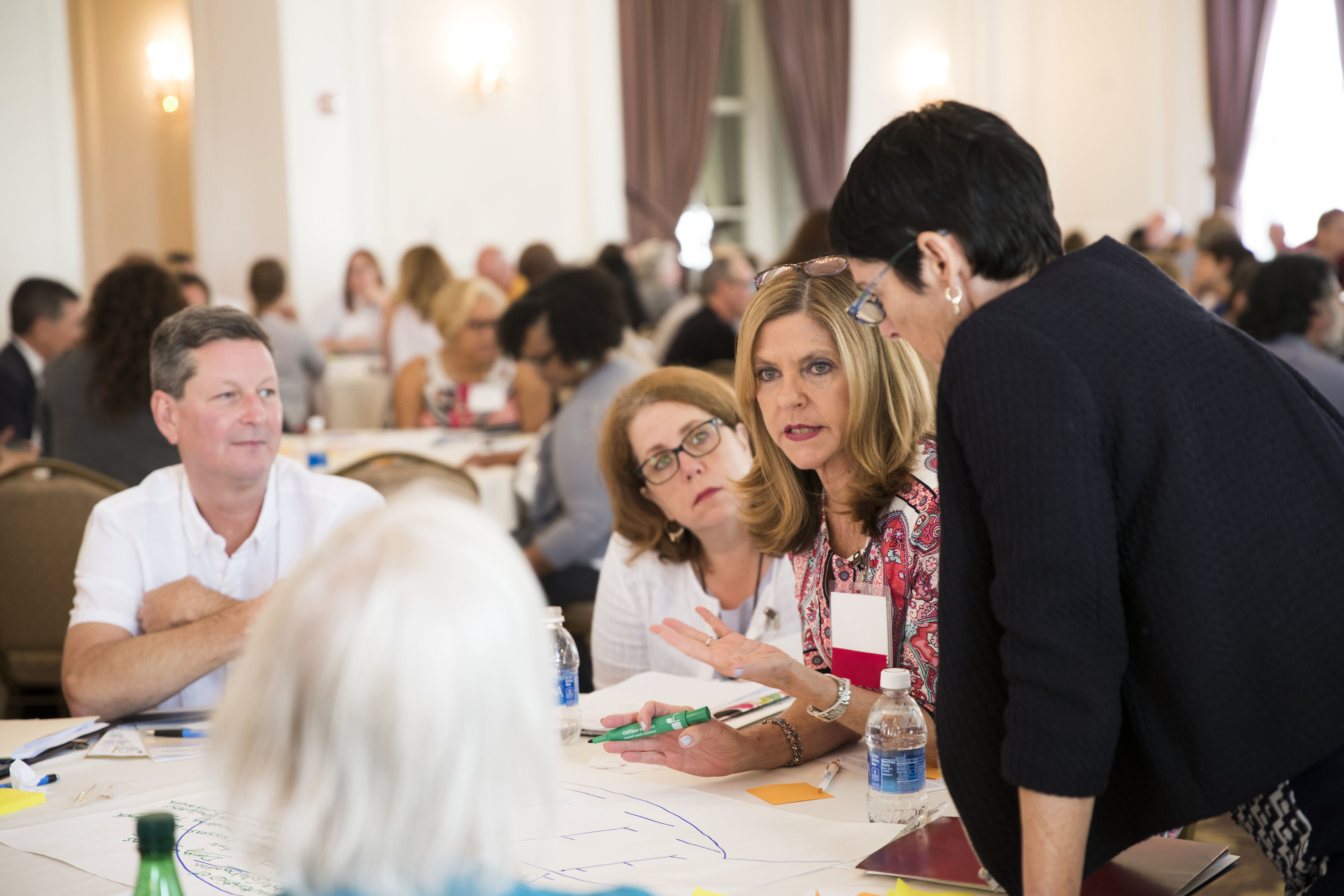 The Carnegie Project on the Education Doctorate (CPED) includes over 130 colleges and schools of education, which have committed resources to work together to undertake a critical examination of the doctorate in education (EdD) through dialog, experimentation, critical feedback and evaluation.
---
Vision
We envision a future where equity-minded educational professionals lead lasting and positive change for the learning and benefit of everyone.
---
Mission
The Carnegie Project on the Education Doctorate (CPED) transforms the advanced preparation of educational professionals to lead through scholarly practice for the improvement of individuals and communities.
---
Values
DIVERSITY: We value every learner and the different perspectives, skills, histories, and voices of members of diverse communities.
LEARNING: We value continuous improvement, growth, practical application of knowledge, and inquiry.
PARTNERSHIP: We value solving authentic and critical problems of practice in partnership with others.
PEOPLE: We value the professional expertise and lived experiences of every educational professional.
SOCIAL JUSTICE: We value ethical, just, and inclusive practices. 
STUDENTS FIRST: We value the success of every student.
---
The CPED Framework
Through a collaborative, authentic process, members of CPED developed a Framework for EdD program design/redesign that supports creating quality, rigorous practitioner preparation while honoring the local context of each member institution. The CPED Framework consists of three components—a new definition of the EdD, a set of guiding principles for program development and a set of design-concepts that serve as program building blocks. Learn more about the CPED Framework here.